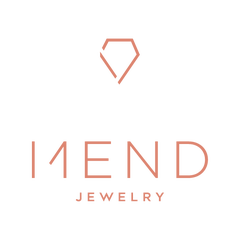 About
Founded by Chicago native and Minneapolis resident Jordyn, MEND Jewelry was created to transform powerful, precious gemstones into unique, timeless pieces that both ground and inspire.
Jordyn designs each treasure with one eye looking at the current trends and the other eye searching for timeless, healing symbols.
Each MEND collection is limited, with pieces changing frequently to stay unique and powerful.

MEND Jewelry supports local, female driven businesses. MEND Jewelry is currently being sold at the following Minneapolis stores:
Russell + Hazel in the North Loop
Blue Bird Boutique in in Edina
UP Yoga Studio in Minneapolis